Murray H. Miskin
Lawyer, Arbitrator, Mediator
Dispute Resolution Services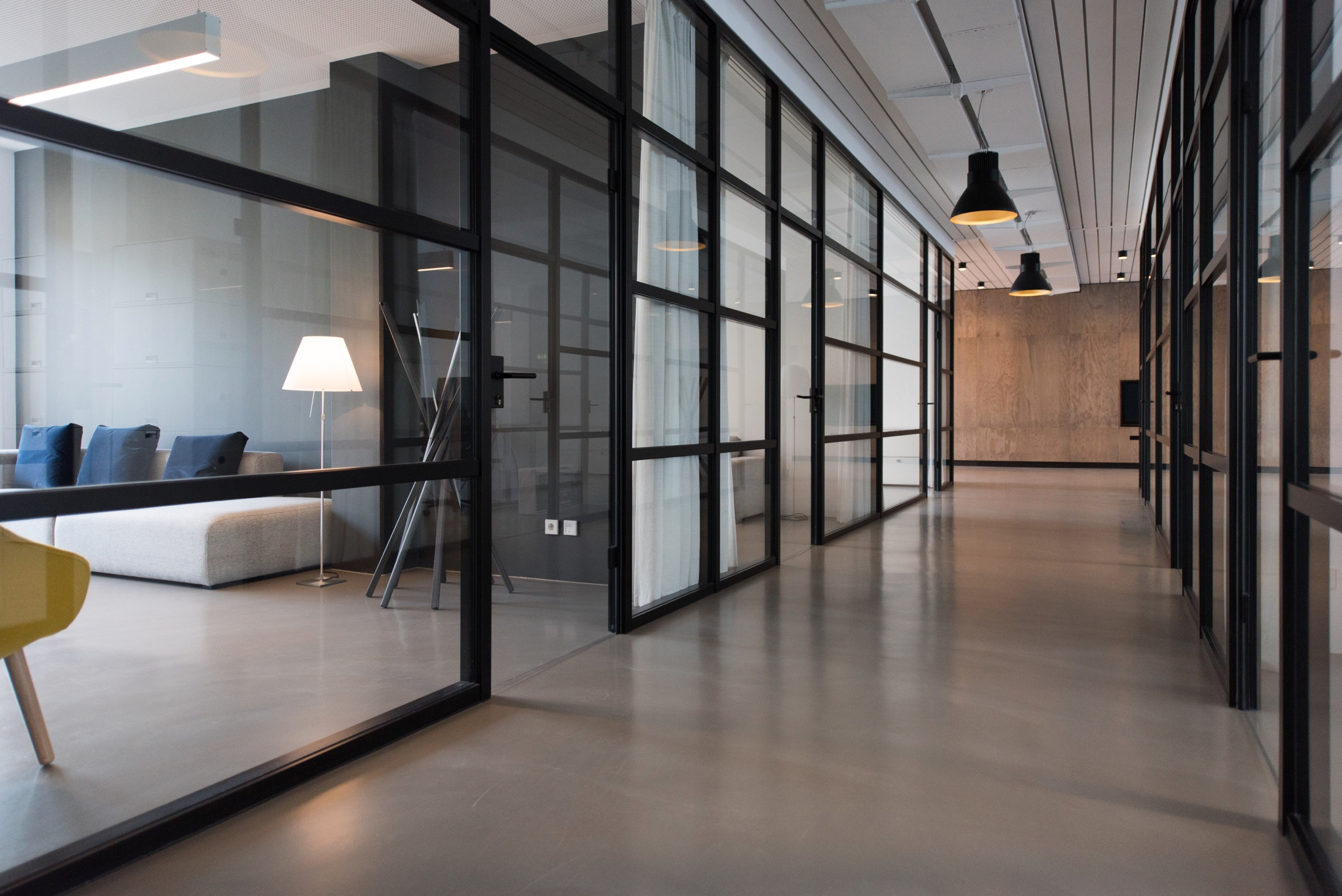 Mediation Services
Murray Miskin offers mediation services. He was trained in Mediation at Osgoode Hall Law School in 1997 after being an arbitrator for over a decade. As an experienced trial lawyer and arbitrator he fully understands and can communicate to parties the alternatives to settlement. It really helps to have a mediator who has generic skills in mediation plus deep legal knowledge and experience.
Arbitration Services
Murray Miskin is one of Canada's most well known domestic and international commercial arbitrators. He has received international recognition for his work in arbitration and mediation. Murray has been training arbitrators in Ontario since 1985 and actively working as a mediator since 1987. Decisions of Murray Miskin have been followed and upheld by courts including the Ontario Court of Appeal.
ADR Training
Murray Miskin provides arbitration and mediation training with regular arbitration courses held in Toronto. The next arbitration course is October 21 to 25, 2019. Murray Miskin has been the principal trainer of arbitrators in Ontario, Canada since 1985. This 40 hour course has been the standard for qualification of Ontario and has certification from the ADR Institute of Ontario and Professional Development credits from Ontario's Law Society.
Arbitration & Mediation
Murray's first arbitration course was held in 1985 in Toronto, Ontario. Since then he has continued to teach his skills and promote arbitration.
Comprehensive Arbitration Training Course
The last Arbitration course was in October 2018.
THE NEXT ARBITRATION COURSE IN TORONTO RUNS FROM OCTOBER 21 TO 25, 2019 AND IS NOW OPEN FOR EARLY REGISTRATION UNTIL JULY 5, 2019. THE FULL COURSE OUTLINE FROM A PREVIOUS COURSE IS POSTED. THE COURSE FORMAT FOR THESE COURSES IS ONE WEEK MONDAY TO FRIDAY FROM 9 TO 5. VIEW THE COURSE OUTLINE AND SCHEDULE.

Murray H. Miskin
COURSE INFO
Murray Miskin has been the principal trainer of arbitrators in Ontario, Canada since 1985. He teaches a 40 hour course which has been the standard for qualification of arbitrators in that Province. This program is not just for lawyers but it has been accredited on a renewal basis, by the Law Society of Upper Canada for all 3 required hours toward the annual Professionalism Requirement for lawyers with additional hours counting as 34.5 substantive hours, far more than the continuing education requirement. Students receive a Certificate from the ADR Institute of Ontario upon completion which reflects the minimum level of training to become a practicing Arbitrator member of the Institute. Graduates are also qualified to applied for the Q Arb designation from the ADR Institute which confirms that they meet the standard of "Qualified Arbitrator". We encourage course graduates to join the ADR Institute and to take follow up courses and to get arbitration experience which adds to their qualifications. We have been asked about how to get work as an Arbitrator and confirm that marketing of ADR Services is a major element of the training. We see arbitration as an expanding area of conflict resolution and ADR service demand over the next several years. We are now offering Ontario courses in Toronto with a one week, Monday to Friday 9 to 5 format. This format has worked well since 2012, when we switched from the format of evening classes twice weekly.
FAQs answered: You do not need to be a lawyer or have any pre-requisite training to take this course, it is not required that you attend every class to pass the course, the content is applicable outside Ontario but is mostly based on Ontario laws which are similar to those of other Canadian jurisdictions, access to Toronto classes is easy by car or subway, no this is not labour or family arbitration but it will be discussed, yes there is work for Arbitrators and that work availability is expanding, and no there is not much homework or requirement to spend much time working on the course outside of classes. It is a 40 hour course meeting Ontario and national standards. An ADR Institute of Ontario Arbitration Certificate is provided to each student after graduation with no additional charge. Those who complete the course and wish to apply for Q. Arb status after joining the ADR Institute may do so at their own expense.
Introduction
The Comprehensive Arbitration Training Course as taught by Murray Miskin is the standard in Ontario for Arbitrator training. The course began thirty years ago in January 1985 organized by the University of Toronto School of Continuing Studies for the Arbitrators' Institute of Ontario. It was the official course of the institute until the process changed in 1997 to having approved courses for both arbitration and mediation. The Arbitrators' Institute in the 1980s consisted mainly of engineers and others involved in the construction and real estate industry. The course originally was called Arbitration II and it was an advanced course of 25 hours instruction taught by Murray Miskin and offered to lawyers and experienced non-lawyer arbitrators. Others who wanted to take the course were required to take an introductory course of 25 hours instruction taught by Howard Levitt and later by Genevieve Chornenki called Arbitration I, which provided basic legal and arbitration background. Arbitration II was taught by Murray Miskin until the spring of 1997 and was the course seen as qualifying persons to act as arbitrators in Ontario. That course was accepted by the Arbitrators' Institute of Canada and its provincial branches in the late 1980's as the Canadian model for such training. In 1997 the Institute which had grown much larger with the rise of mediation and mandatory mediation and arbitration starting in 1990 for auto insurance accident benefit claims. The Arbitrators' Institute became the Arbitration and Mediation Institute of Ontario and changed the course structure for Arbitration to be more like the structure of its approved Mediator training with more practical exercises and small group activities. Murray Miskin continued teaching and also personally administered the new combined 40 hour course which replaced both Arbitration I and II. As the course included the Arbitration I requirements there was no longer a prerequisite for entry. The current course attempts to strike a balance between the needs of lawyers training to be arbitrators or counsel at arbitration and those of other professionals wanting arbitration training who also require legal procedure background that most lawyers already possess. Paralegals and internationally trained law students have found the course very helpful. Experienced litigation lawyers taking the course have commented positively on their learning experience and the benefits of discussion of issues by a group which includes both legal and non-legal perspectives. The course has been enriched by the added small group exercises in negotiation of arbitration agreements, challenging potential bias in an arbitrator and strategizing on a party's behalf. The process of making a decision and backing it up with reasons is carefully explained. The highlight of the course continues to be a full class mock arbitration hearing. The Arbitration and Mediation Institute changed its name to the ADR Institute of Ontario several years ago and continues its approval of this course for certificates which it issues. The Toronto course location at the Le Germain Hotel is in easy walking distance of the subway and GO Train with lots of parking, good hotels, evening entertainment and restaurants in the area too. A full gourmet lunch is provided each day in addition to refreshments.
COURSE REQUIREMENTS – IS THIS ARBITRATION COURSE FOR YOU?
There is no specific pre-requisite for taking this course. Usually almost half of the students are lawyers, law clerks or law students with most of the rest being professionals or business people. Many students are accountants, engineers, architects or real estate brokers and appraisers. Many students are people who have retired or hope to retire but still earn good income from occasional work where they can apply the skills and experiences developed in their careers. Some of our students have been able to obtain full time jobs and even judicial appointments with this course being a qualifying factor. Many people are looking for a career change and arbitration may be a path to take if you have the right background or contacts to give you a reasonable chance of being selected as arbitrator Construction disputes are generally resolved by arbitration rather than court as are commercial lease renewal rent and other disputes. Ontario's new condominium law took away the right to sue for disputes so that if mediation can not settle a dispute arbitration is the next step. There are many other areas where arbitration is becoming the primary method of resolving disputes which can not settle by mediation or other means. Arbitration is becoming more prevalent in family law disputes and we focus on avoiding problems with the "Med-Arb" process which has become popular in Ontario family law. Please call Carolyn at the Miskin Law Office Extension 112 with questions or to submit your name to be contacted with further information. The course is also of great assistance as a skill and confidence builder for non-lawyer Mediators who benefit from more legal training and the added ADR perspective which comes from Arbitration. For mediators who are not lawyers the course gives the legal background and understanding of civil justice geared to the ADR process which is required to become a roster mediator of the Ontario Courts. Special attention is given to the Courts of Justice Act and the Rules of Civil Procedure. Lawyers benefit by gaining an understanding of how non-lawyers deal with legal issues and situations which makes them better communicators. The classes, which mix lawyers and non-lawyers and people from vastly different backgrounds as students, challenges each student to take a different approach than they normally do in dealing with others. The Ontario Government has made the course available to employees who need training to include or simply understand Alternative Dispute Resolution in their work.
YOU CAN REGISTER NOW BY PAYING A $300 DEPOSIT. ALL AMOUNTS IN CANADIAN FUNDS. THE TOTAL COST IS $2200 CAD PLUS HST @13% WHICH IS $286, TOTALING $2486. IF YOU REGISTER ON OR BEFORE JULY 5, 2019 YOUR FEE IS DISCOUNTED TO $2,000 FOR A TOTAL OF $2,260. REGISTER USING PAYPAL OR ANY CREDIT CARD ACCOUNT THROUGH PAYPAL.
Arbitration Services
Book Murray Miskin for your next Arbitration. Murray Miskin is one of Canada's most well known domestic and international arbitrators. He graduated Osgoode Hall Law School in Toronto in 1979 and has been a practicing lawyer in Ontario, Canada since 1981.
Early Registration
EARLY REGISTRATION IS NOW OPEN FOR THE OCTOBER 2019 ARBITRATION COURSE IN TORONTO. THE DATES ARE TO BE ANNOUNCED AND THIS WILL BE THE ONLY COURSE IN 2019. YOU CAN QUALIFY AS AN ARBITRATOR BY TAKING THIS COURSE.
We work hard to make learning Arbitration fun. It is easier to learn when you are not suffering from boredom or brain overload with dry detailed material. Somehow we have managed over the years to make our arbitration training classes interesting and a few students have even called it "exciting". Our course is a generic arbitration course which qualifies students for being arbitrators in a wide range of disputes and helps lawyers and others understand and be comfortable working in an arbitration process. Arbitration is a method of deciding disputes in a private forum which works very differently from court.
It is not Labour Arbitration, but Labour Arbitrators have found the course very helpful for learning arbitration skills and better understanding their role as arbitrators. . Classes include a working gourmet lunch each day with the cost of meals, refreshments and course certificates from the ADR Institute of Ontario included in the course registration fee.
The classes in 2019 will include a full day Mock Arbitration hearing and for the second time it will be on the last day of the course. A Mock Arbitration is where the students take over the class for the day to participate in a simulated arbitration hearing. Some students play parties and witnesses including expert witnesses. Some are arbitrators on a panel of three and the rest play lawyers who question witnesses and make legal argument including opening and closing statements to the Arbitration Tribunal who attempt to control the proceedings with a gavel as their only weapon. Gavels are not used in Ontario Courts but they are used in Arbitration. The arbitrators give their decision with oral reasons. The course instructor Murray Miskin provides critical feedback after the Mock Arbitration is over. Role assignments will be based on student requests and the instructors efforts at balancing the proceedings so either side has a good chance of winning the case.
The course will include all required content as approved by the ADR Institute of Ontario for Arbitrator membership and Certification and by the Law Society of Upper Canada for CPD credits for lawyers and paralegals. The course has been approved again by the Law Society for CPD credits being 3 hours of Professionalism and 35 hours 45 minutes substantive. We are also including material related to Family Law as arbitration is now playing a greater role in Ontario Family Law. Graduates will be qualified (subject to an online ethics test) to apply for the Q. Arb designation of the ADR Institute of Canada which is recognized nationally.